Leadership
The top leadership of the MTSI, Inc. companies combine for almost 200 experience years in the microwave and cellular field. We are pleased to use this knowledge and experience to assist you with your wireless telecom needs.
P. David Spurlin

President, CEO & Founder – Mr. Spurlin has led the family of companies that comprise Microwave Transmission Systems, Inc. since its inception in 1987. Mr. Spurlin began his wireless career in 1984. He enjoys family first and traveling all over the globe. Vegas is a special enjoyment for the whole Spurlin crew. Mr. Spurlin enjoys having big MTSI family gatherings each Christmas and often during the summers attended by over 500 MTSI family members.
Derek Miller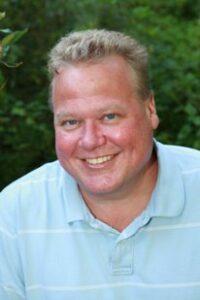 Chief Financial Officer – Mr. Miller is a CPA that joined the MTSI, Inc. family in 2018.  He manages every aspect of corporate accounting, financials, and reporting for MTSI, Inc. and subsidiaries.  Mr. Miller enjoys traveling and family activities.
CKS Management

Butch Kelley – President of CKS Management since its inception in 1998. We are your premier wireless service company.
Epic Communications
Dwayne Griffin – President of Epic. I started my company in 1999 after working for David many years. We are located in the heart of Austin, Texas and I love the location and the work we do. It has been a pleasure to be part of such a great family.
The Celeris Group

Mark Stapleton – President,
Katie Stapleton – Vice President
Mark & Katie
Mark & Katie co-founded The Celeris Group in 2007 and have a combined 30+ years' experience in wireless communication design.  The Celeris Group is a full service structural engineering and site acquisition firm and our engineers hold P.E. licenses in several states. From search rings to the design of structural modifications, to include new builds, integrations and overlays, the Celeris Group can handle any wireless communication project.
MTSI Northeast

Mike Sutton – President of MTSI Northeast Division. I started my company 2003 in Mechanicstown, Ohio. I love this work and have done it all of my adult life. I worked for David before he started MTSI and we have been together ever since.
Viper (Florida and North Carolina), Eastern Crane & Rigging

Jimmy Conant-President of Viper and Eastern Crane.  I started Viper in 1997 and Eastern Crane in 2011.  I too love gambling but am limited to the stock market.
Triple S Towers

Shawn Blair – President of Triple S Tower. My company is located in New Mexico and started in late 2008. I along with most of the sub companies worked for David for several years. I feel fortunate to have been given the opportunity to open a branch In New Mexico.